London:
Ministries:
Other:
WINTER STUDENT RETREAT 2018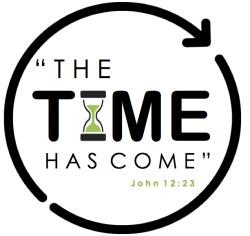 Friday 16th (from 6pm) to Sunday (2pm) 18th February 2018
Smallwood Manor School, Marchington, near Uttoxeter, Staff, ST14 8NS
***IF YOU HAVE NOT YET BOOKED AND WISH TO DO SO PLEASE CONTACT YOUR LOCAL STUDENT LEADER.***

"The time has come for the Son of Man to be glorified" - John 12:23 (NET2nd)

Come and join students from all over the UK, Ireland and the Nordic countries as we gather together to be encouraged, strengthened and convicted to live our lives to glorify God.

"The Time Has Come" is the theme for this year's Winter Student Retreat.

We are very excited to have Shane McDowell from Stockholm, Sweden as our guest speaker.

Shane grew up in Virginia, USA where he became a disciple and was part of a dynamic student ministry where they saw many souls saved, and many leaders trained up and sent all over the world. Shane has been leading the student ministry in Sweden for several years now

We can't wait to learn and be inspired by his lessons and personal example at the retreat, as we see that THE TIME HAS COME for disciples across the UK, Ireland and Nordic student ministries to make an impact for God at our universities and colleges.

_________________________________________________________________

HOW TO GET THERE:
Coach from London
~ We have booked TWO coaches to depart at two different times, 3 pm and 7 pm.
~ NEW PICK UP AND DROP OFF LOCATION at Euston
~ Our new location is MELTON STREET opposite Drummond St. Melton St runs down the right side of Euston station (as you come out of the station).

Friday:
~ Coach 1 - Please be at the bus stand at Melton St by 2:45pm (14:45). We will leave at 3pm (15:00) on the dot.
~ Coach 2 - Please be at the bus stand at Melton St by 6:45pm (18:45). We will leave at 7pm (19:00) on the dot.

Sunday:
~ Both coaches will depart Smallwood for London at 2pm (14:00).
~ When registering please be sure to select the correct Retreat AND Coach option.

Travelling from elsewhere
~ Please check about travel arrangements with your local student leader.
~ Please use the Retreat ONLY registration option. Any additional travel costs will be arranged locally if applicable.
~ Nearest rail station: Uttoxeter. About 4 miles. Taxi rank at station.
~ Check in and check out for anyone not on the London coaches:
Friday - Check in from 6pm (18:00)
Sunday - Departure latest 2:30pm (14:30)

**********

PRICES:
~ Please note there are two sets of prices. SUBSIDISED and NORMAL.

SUBSIDISED
* £50 Retreat ONLY (Belfast, Leicester & London church members only and their guests)
* £70 Retreat AND Coach (Belfast, Leicester & London church members only and their guests)

NORMAL
~ Normal prices are for all other churches (e.g. Birmingham, Thames Valley church members and their guests).
* £57 Retreat ONLY
* £83 Retreat AND London coach

~ Please note your home church is the church where you worship during term time.
~ We do not wish for anyone to be unable to attend on account of cost and would suggest that if you are in a situation like this you speak to your local leadership team.

REGISTER ASAP
- The registration deadline is Sunday, 11th February at midnight OR when capacity is reached.
- Bookings taken after this will incur a £20 admin fee per student and will be subject to availability.
- Please book early to avoid disappointment.

EXTRA NOTES:
Accommodation: Smallwood Manor is a country house set in 50 acres of the beautiful Staffordshire countryside. During the week it is home to a local school but at weekends opens its doors to groups wishing to have some time away together. We have held student retreats at Smallwood Manor for several years! Accommodation is dormitory style. Duvets and pillow are provided – you must bring your own duvet covers, pillow case, sheets & towels.

Refunds: Please note that payments are generally non-refundable.
~ If you need to cancel please let us know as soon as possible.
~ Any refund requests will be processed at the discretion of the ICC Missions Trustees and may incur an administration fee.

Booking Note: Booking more than one person?
~ The registration questions only come up once. Please either book one person at a time OR make sure you record information for each person in each question or use "additional information".