London:
Ministries:
Other:
UK and IRELAND CONFERENCE 2017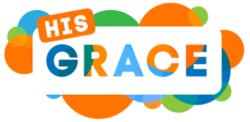 "HIS GRACE"

FRIDAY, 1 SEPTEMBER to SATURDAY, 2 SEPTEMBER 2017
The Institute of Education, 20 Bedford Way, London, WC1H 0AL

2 Tim 1:9 "He has saved us and called us to a holy life—not because of anything we have done but because of his own purpose and grace. This grace was given us in Christ Jesus before the beginning of time" (NIV 1984)

God has always been full of grace and gracious, even before the beginning of time. We are called to live a holy life because of God's grace. The London church focus for 2017 has been His Grace and we will continue with this theme for the UK & Ireland conference.

Let's join together for a weekend to explore, meditate, learn and grow in His Grace, 1-3 September 2017. We'll have deep teaching on "Jesus, full of Grace (Grace demonstrated in the ministry and teaching of Jesus)", learn to be "partners and heirs of the gracious gift of life", marvel at "Will he not graciously give us all things?" and be inspired to trust "His Grace is sufficient in weakness".

Programme:
The conference will start on Friday, 1st September at 19:30 hrs (7:30 pm) and finish on Saturday at 19:00 hrs (7pm).
Saturday evening from 19:00 hrs (7 pm) - cocktail parties (finger buffet and refreshments) will be hosted by various mission churches (Belfast, Dublin, Edinburgh, Glasgow & Leicester). This is an opportunity for any disciples interested in directly supporting (going on regular visits to encourage, teach, preach and evangelise) or moving to a mission church in the next year or two to find out more.
The schedule can be viewed or downloaded by clicking on the link below.

Our guest speakers will be Francisco (Koko) and Faridah Enrile
Koko serves as Senior Minister of the ICOC Philippines and as a director of HOPE worldwide Philippines. Prior to being a minister he was a partner and general manager for a shipping agency serving some 43 ships worldwide. This August he will earn a diploma in Biblical Studies from the Asia-Pacific Leadership Academy in Manilla. Faridah co-serves with Koko as a women's counsellor. In the secular world Faridah was the sales director of the top distributor for Nestles Philippines. She holds a diploma on marriage and family counselling from the Centre for Families of the Ateneo University in Manilla. The Enriles are both qualified trainers for the "I Choose Us" marriage and "Good Enough Parenting" programmes. They have conducted numerous marriage and family workshops in many countries and helped to train 100s of facilitators. They are both involved with the Forgiveness Institute in Manilla and recently concluded three workshops on the Power of Forgiveness in Manilla. We look forward to hearing their talks.

Child-care:
Friday evening and all day Saturday - a room for the use of parents with infants and toddlers up to age 2 years will be provided. This will be unsupervised and any child care is your own responsibility.

Sunday, 3rd September 2017 - Sunday Worship:
The conference finishes on Saturday. The Sunday worship service will be the quarterly London church-wide service. All are welcome. The service is from 10:30 am to 12 noon.
There will be two worship services! One for marrieds, mature singles and teens. One for students, young professionals, young marrieds without kids and young singles.
Child-care: Sunday school classes ( 2-12 year olds). Please be aware that we will try to cater for additional numbers but may need to turn some children away.

Nearby hotels: A list of nearby hotels can be viewed or downloaded by clicking on the link below. .

Registration and payment: EVERYONE MUST book. This will help us with our planning.

Online registration has now closed. Registration will be available on the door on Friday and Saturday and at the prices below.
Please note the price is the same whether you are able to attend one day or two.

PRICES: from 21 August
£20 Adults - LONDON church members
£10 Adult Concessions - LONDON church members
£10 Students & Teens - LONDON church members
Free ONE YEAR CHALLENGERS
Free FRIENDS of London church members and PARTICIPANTS FROM CHURCHES OUTSIDE London.

Everyone who has registered by 31 August 2017 will receive a name badge and programme at check-in.

Cancellations and refunds: All payments are non-refundable. If you need to cancel please let us know as soon as possible. Any refund requests will be dealt with on a case-by-case basis and are at the discretion of the ICCM Trustees.


Downloads