London:
Ministries:
Other:
TEEN CAMP 2017 SELF LESS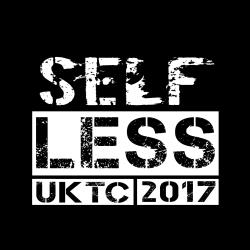 Dukeshouse Wood, Fellside, Hexham, Northumberland, NE46 1TP
Sunday, 30th July (from 14:30 hrs) to Sunday 6th August 2017 (13:00 hrs)

John 3.30 'He must become greater; I must become less' (NIV 1984)

In today's world what each and every one of us need is less of self and more of Jesus. With the world and our own flesh always creeping at our door and desiring to have us, we must learn to master it (Gen 3.7) and experience the true joy of selflessness and fellowship with God. With Phil and Ayhana Booker as our guest speakers we are going to explore the heart and character of our Selfless God, as displayed through Jesus and his word and endeavour to follow in the footsteps of our sacrificial saviour.

This will be a camp far different from those before with activities included such as archery, rock climbing, abseiling, zip lining and high ropes courses as well as the usual array of fun sports and activities! Come and join us for a great week together of fellowship and spiritual growth!

Teen Camp is for young people aged 13 to 18 years and who have a serious intent for living the christian life. Note: 12 year olds who turn 13 in August are invited to Teen Camp but are still open to join the Preteen Camp if you as their parent feel they are not mature enough to go to the teen camp.

Venue: Dukeshouse Wood is a residential adventure centre run by Kingswood - Inspiring Learning. It is situated on an 18 acre park on a beautiful fell-side. We will have exclusive use of this great new venue.

Accommodation: Accommodation is in en-suite dormitories sleeping from 4 - 10. Girls are with girls, boys with boys and housed in separate areas. Bed linen is provided.

CHECK-IN and CHECK-OUT:
Sunday, 30th July - Check in from 14:30 (2:30 pm)
Sunday, 6th August - Departure latest 13:00 (1 pm)

How to get there:
From London - coach details are below.
Depart Sunday, 30th July, Melton St, near Euston Station: 8.30 am
Depart Sunday, 6th August, Dukehouse Wood: 13:00 (1 pm)
Journey time - about 6 hours plus breaks.

By road:
Edinburgh, Glasgow & Manchester - 2.5 hours
Birmingham & Leicester - 4 hours

By air: Newcastle Airport is 30 minutes drive from Dukeshouse Wood.

How is the programme run? Each teen becomes part of a team for the week; a small group with adult mentors. There are fun sport activities, art activities, a talent show, bible lessons, camp fires, a party, daily devotional times, guest speakers and lots of laughter. This year our usual programme will be interwoven with instructed adventure activities led by the centre. The programme, a packing list and other information will be emailed to you about 10 days before the camp starts.

Who is organising the camp? Jack Legon and Amalia Calin, ministry interns and teen leaders in the East region of the London Church of Christ. Amalia will be Mrs Legon when camp starts!

Who are the guest speakers? Phil and Ayhanna are the lead ministers of the Montgomery County Church of Christ in Maryland, USA. The Bookers have each experienced the life changing love of Jesus and have dedicated their lives to serving him in ministry since 1997. They have a great heart for the youth of the church and have worked with 100s of young people through volunteering, serving and leading various camps, internships, ministries and churches. Phil and Ayhanna have been married for 16 years and have 3 children of their own, Phil (12), Ashton (10), and Olivia (8). We are very excited to have them with us and are looking forward to them bringing fun, passion, conviction, and authenticity to this year's teen camp.

If you would like more information about the camp please contact your local teen or church leader.

________________________________________________________________

PRICES (per teen):
The Early Bird prices have expired. The coach is now full. Please see below for camp only prices.

Payment Note:
* The link below is for new bookings.
* Anyone who has paid the 1st instalment - you will have received an email giving you a link to pay the 2nd instalment. The two instalments are equivalent to the Early Bird prices.

New Bookings
£196.00 Retreat ONLY subsidised (price includes the subsidies agreed by Belfast, Birmingham, Dublin, Edinburgh, Glasgow, Leeds, Leicester, London and Manchester for their members)
£255.00 Retreat ONLY normal price (price for all other churches and for friends and family)

The final booking and payment deadline is when capacity is reached.

We do not wish for anyone to be unable to attend on account of cost and would suggest that if you are in a situation like this you speak to your local leadership team.

Cancellations and refunds: All payments are non-refundable. If you need to cancel please let us know as soon as possible. Any refund requests will be dealt with on a case-by-case basis and are at the discretion of the ICCM Trustees.

Booking Note: Booking more than one child? The registration questions only come up once. Please either book one child at a time OR make sure you record information for each child in each question and the additional t shirt size(s) in "additional information".
Please click here to pay and register,
Once the booking is completed, you will receive a confirmation email.