London:
Ministries:
Other:
Sunday services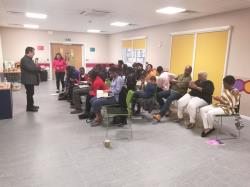 Join us on Sundays, and you'll discover: a casual atmosphere where you can come as you are, real people who are glad you're here, relevant messages that apply to everyday life and a fun and safe place for your kids.

The Vinery Centre, 20 Vinery Terrace, Leeds, LS9 9LU.
Service starts: 3pm

Please note: we meet at the Vinery Centre every week apart from one Sunday a month we meet with our sister Church in Manchester.


Please email Daniel at [email protected] to make sure where we are meeting.