London:
Ministries:
Other:
AUTUMN STUDENT RETREAT 2018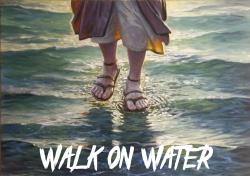 Friday 9th (from 6pm) to Sunday (2pm) 11th November 2018
Smallwood Manor School, Marchington, near Uttoxeter, Staff, ST14 8NS

WE ARE NOW FULLY BOOKED

We are very excited for our upcoming student retreat WALK ON WATER. The Ugolini's, who lead our Glasgow church, will be calling us out of our comfort zones and towards faithfully following Jesus. We hope as many as possible will be able to join us for what is going to be an incredible weekend.

Cara and Paolo Ugolini became christians in 1998 and 1999, respectively, while studying at the University of Maryland, USA. Paolo went on to attend American University Washington College of Law, while Cara worked for the church in youth ministry, before working for a non-profit organisation devoted to raising awareness for a rare disease. They married in 2002 and in 2004, God opened the door for them to enter the full-time ministry in the Montgomery County Church of Christ (in suburban Washington D.C.). Over the next 10 years they served in a variety of ministry roles - youth and family, campus, region leaders, and teaching - before taking up a new adventure in 2015 in Glasgow, Scotland along with their 3 children: Matteo, Natalia and Santina.
______________________________________________________

Accommodation: Smallwood Manor is a country house set in 50 acres of the beautiful Staffordshire countryside. During the week it is home to a local school but at weekends opens its doors to groups wishing to have some time away together. We have held student retreats at Smallwood Manor for many years, a special home from home for us! Accommodation is dormitory style. Duvets and pillow are provided – you must bring your own duvet covers, pillow case, sheets & towels.

Travel:
Coach from London
• We have booked TWO coaches to depart at two different times, 3 pm and 7pm.
• Meeting Place: YORK WAY, Kings Cross Station. York Way runs down the left side of Kings Cross (as you come out of the station).

Friday - TO the Retreat:
- Coach 1 - Meet at bus stand by 2:45pm. Depart at 3pm on the dot.
- Coach 2 - Meet at bus stand by 6:45pm. Depart at 7pm on the dot.

Sunday - BACK to London:
- Both coaches will depart Smallwood for London at 2pm.

Travelling from elsewhere
• Please check about travel arrangements with your local student leader.
• Please use the Retreat ONLY registration option. Any additional travel costs will be arranged locally if applicable.
• Nearest rail station: Uttoxeter. About 4 miles. Taxi rank at station.

Check in and check out for anyone not on the London coaches:
• FRIDAY - Check in from 6 pm.
• SUNDAY - Departure latest 2:30 pm.
______________________________________________________

Prices:
SUBSIDISED These prices are for Belfast, Edinburgh, London & Manchester Church of Christ members and their friends. Leicester church see below.
£50 - Retreat ONLY SUBSIDISED
£80 - Retreat AND London Coach SUBSIDISED

£30 - Retreat ONLY (Leeds Church of Christ members and their friends).
£42 - Retreat ONLY (Leicester Church of Christ members and their friends).

NORMAL These prices are for Birmingham, Dublin, Glasgow, Leeds and Thames Valley Church of Christ members and their friends and our international sister churches.
£56 - Retreat ONLY NORMAL
£94 - Retreat AND London coach NORMAL

• Your home church is the church where you worship during term time.
• When registering please be sure to select the correct Retreat AND Coach option.

The Early Bird deadline has been extended to Sunday, 21st October at midnight or until capacity is reached. If spaces are still available the prices will go up by £20.

Please book soon to avoid disappointment!!
_______________________________________________________

ICCM church members - We do not wish for anyone to be unable to attend on account of cost and would suggest that if you are in a situation like this you speak to your local leadership team.

Cancellations & Refunds: Please note that payments are generally non-refundable. If you need to cancel please let us know as soon as possible. Any refund requests will be processed at the discretion of the ICC Missions Trustees and may incur an administration fee.